e-Commerce Website Design & Development
Zlade is a personal grooming brand emerging from Pune with Premium quality razors, available at a not so premium price! Fusing the latest German engineering with ultramodern aesthetics and smart ergonomics, Zlade offers razors that are crafted to perfection.
We had to create multiple websites for Zlade, changing at various stages of establishing the brand, finally coming up with a full-fledged e-commerce interface, where customers can buy directly from the manufacturers.
We started off with a 'Coming soon' website to preview the brand identity and create intrigue among the audience about the brand.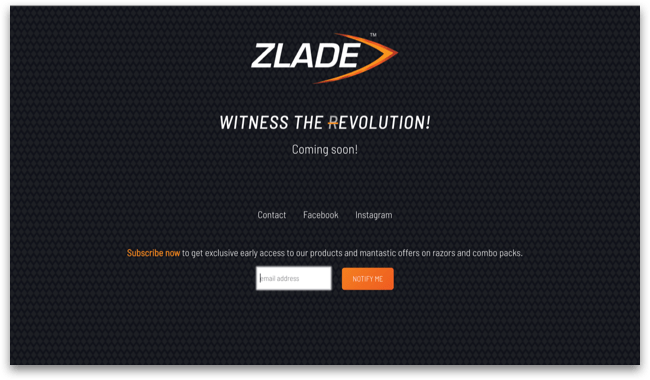 Then we proceeded to create a launch website with online retailer links, till the time we created an e-commerce platform.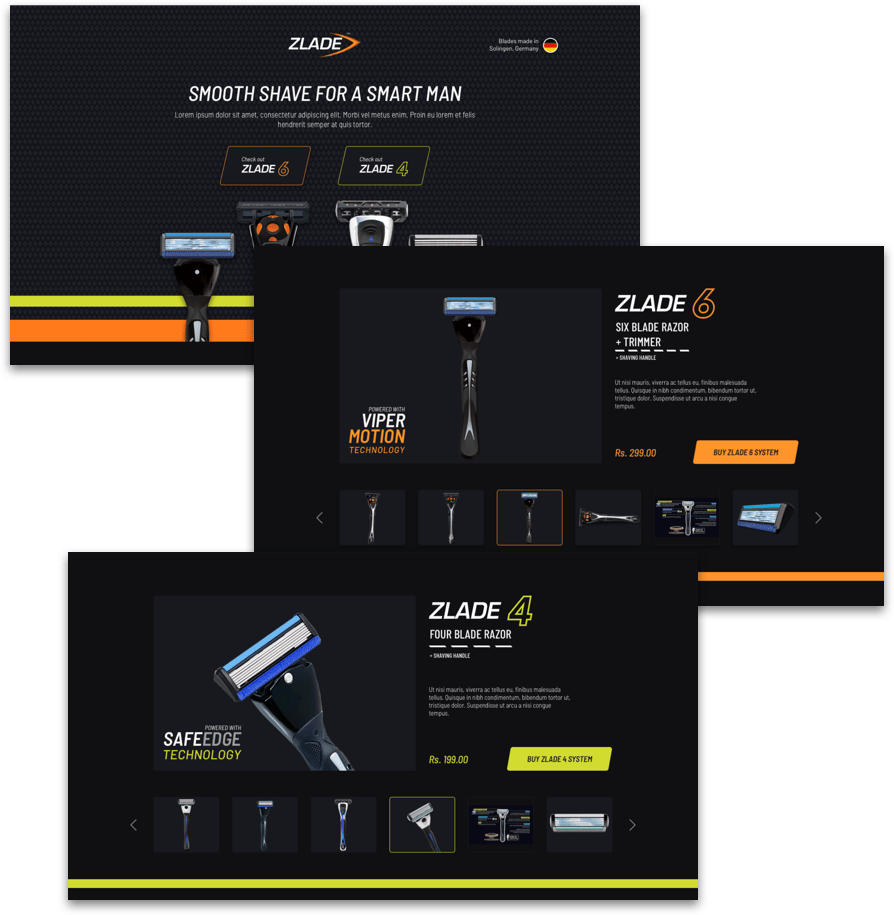 Zlade is a constantly evolving brand, and work is still going on to improve their online presence.
Currently, we are working on the e-commerce website improvements and changing it continuously to reach the goal we have set for ourselves.