Website Design & Development
MICRO is a web-based ecosystem to establish and facilitate the microgrids energy generation and distribution methods in India, as a joint project under India Energy Storage Alliance and Customized Energy Solutions.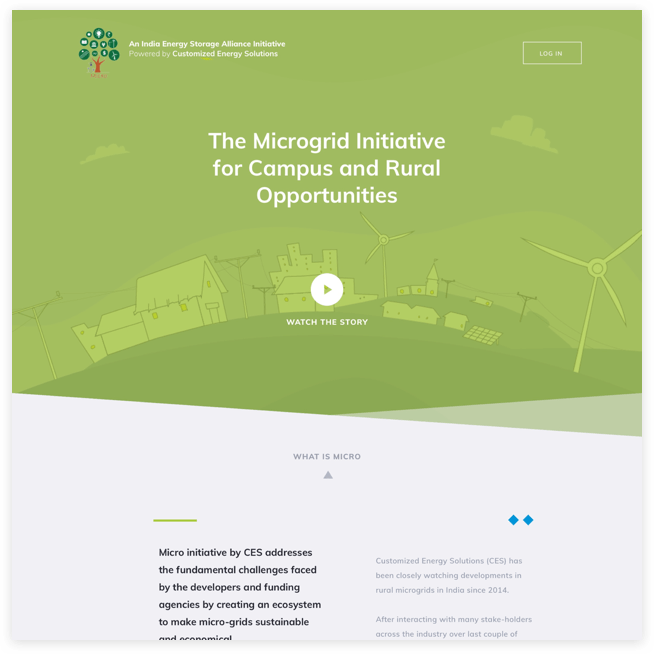 As the microgrid energy ecosystem is quite hard to explain through text, we came up with a way to create characters for all of the stakeholders and portray each of their parts through a story. Hence, the main objective of the landing page was to introduce the concept of the ecosystem, through a story.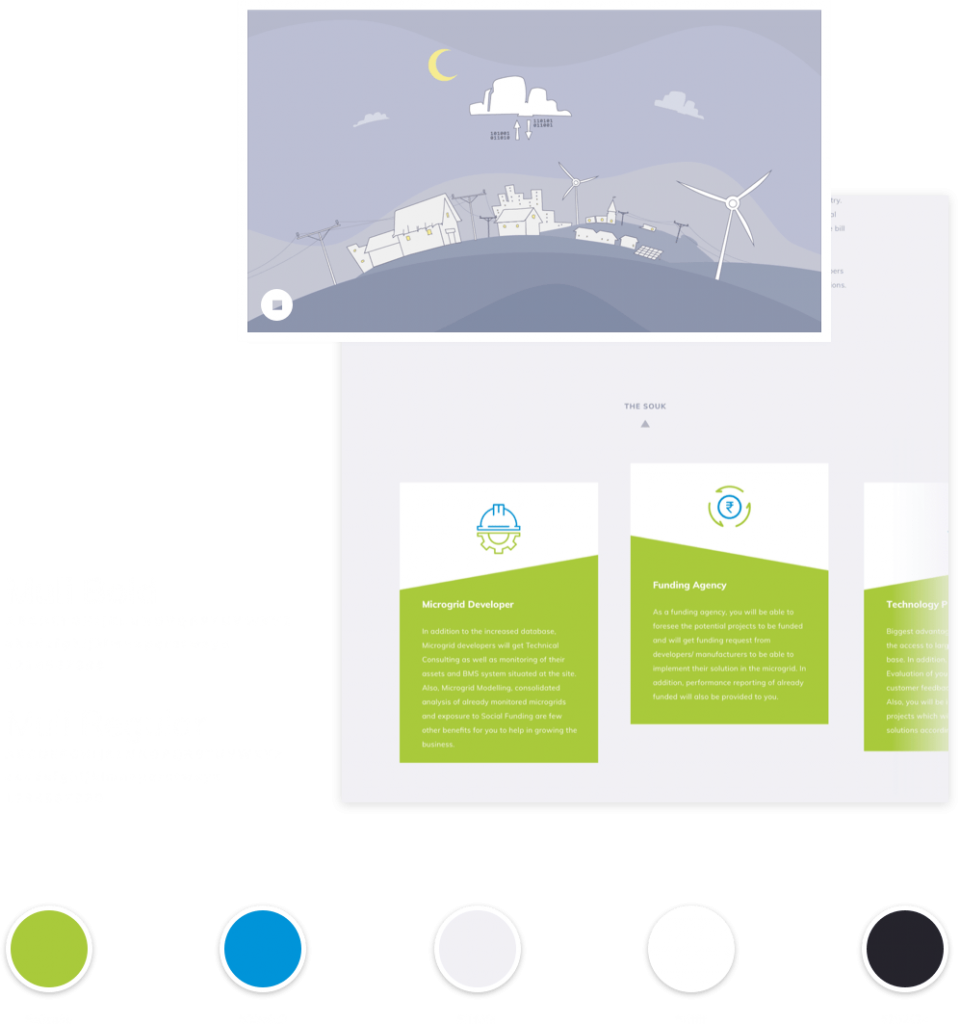 Even though we were creating characters and story, the look and feel of the website had to be very classy and professional, to show that the system is about something serious.